Low Cost gauges
We also carry pin gauges without handle. These pin gauges are available at a very competitive price, from Ø0.30 to Ø6.00, length 50mm, in individual packaging. These are not ARI pin gauges, but can be very handy, specially when required length is longuer than the standard ARI pin gauge length.
Pin gauges with black hexagonal handles
Les manches hexagonaux sont fournis avec toutes les piges en classe 1 (+/-0.5µ) ou lorsqu'il y a besoin d'ajouter un numéro d'identification sur le manche.
Hexagonal handle provides many advantages: thanks to its shape, the pin gauge cannot roll and fall, which helps in keeping the tolerance of the pin gauge.
Then, the engraving on an anodised handle is particularly easy. The diameter is brought out in a very readable way and in spite of a daily use, there is no wear on the reading of the diameter.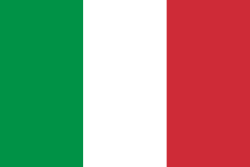 pin gauges with coloured handles
The ARI pin gauges with coloured handle is a speciality really useful for companies with several departments. Either several workshops, or a workshop and a metrology department.
Each department may have a full package of ARI pin gauges with its own colour.
Dans ces conditions, les piges ne peuvent pas passer d'un service à l'autre sans que cela ne soit visible. Ils permettent d'éviter les conflits internes. Souvent, les manches couleurs sont réclamés par le service métrologie de l'entreprise.